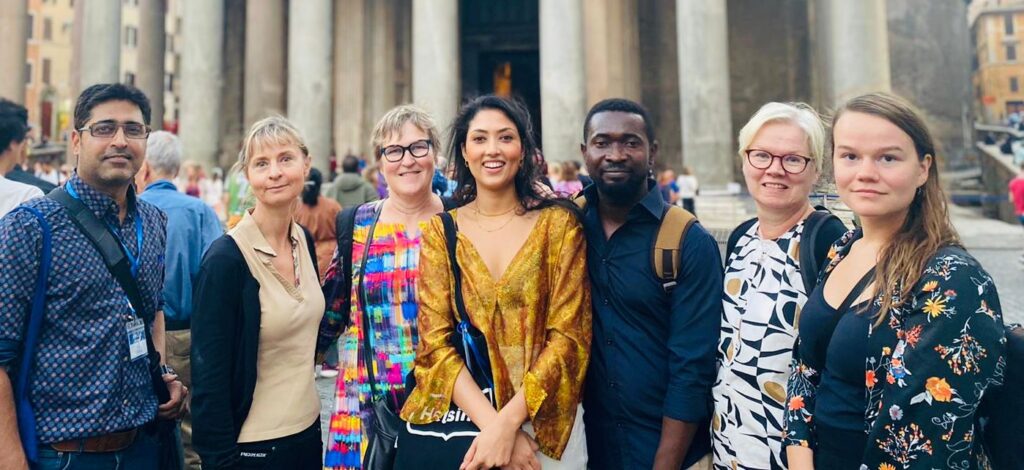 They say, when in Rome do as the romans do. While for me, The Roman experience went beyond meeting the locals and gave me an opportunity to network and engage in a multicultural setting. Thanks to the Intercultural Learning Online (ILO) project funded by Erasmus + and the European union, I was able to enjoy not only the ancient city but also develop my interpersonal and communication skills in this very interactive multicultural workshop.
The ILO project recognizes the lack of opportunities available for migrant background students and teachers in Europe and aims to tackle this issue. During the workshop the participants were divided into groups with a teacher representing one of the participating European universities as a facilitator. This was exciting since we got to work with students and teachers from different universities and the discussions were multi-faceted and multi perspective. Few topics that we discussed about in the workshop were multicultural communications, gender equality, empowering policies, and human rights.
On the final day all the groups took to the stage with their presentation on their ideas of how they plan to create an online intercultural exchange platforms and opportunities for migrants in the future. This was truly learning experience. Three days of interacting with students and teachers from different cultural background made the atmosphere that of a world village. With a farewell aperitif we bid goodbye to our new friends and colleagues with a promise to keep in touch. This workshop has given me an opportunity to see the importance of promoting multicultural learning. It has helped me connect with new people and has expanded my perspective. On my flight back home, I not only felt lucky to have had this profound experience of connecting with new people, but I also had a new found inspiration to make an impact in our ever diversifying society.